Basic Plan Features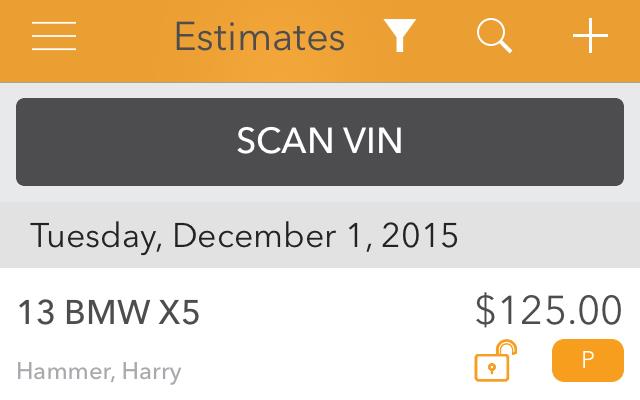 VIN Scan/Decoding
PDR Mobile decodes VIN bar codes on the go, by simply aligning your scanning screen to the vehicle bar code. We automatically import the data into your estimate, and away you go. You can also manually type and decode the VIN when you have damaged bar code labels.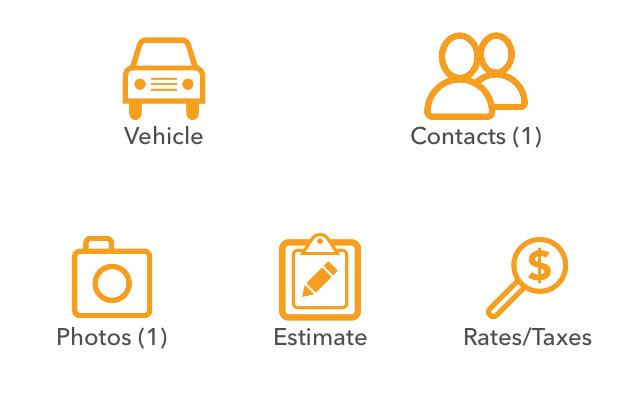 Easy Navigation
Easy to navigate estimating dashboard. Just click on the estimate activity you want to tackle and away you go.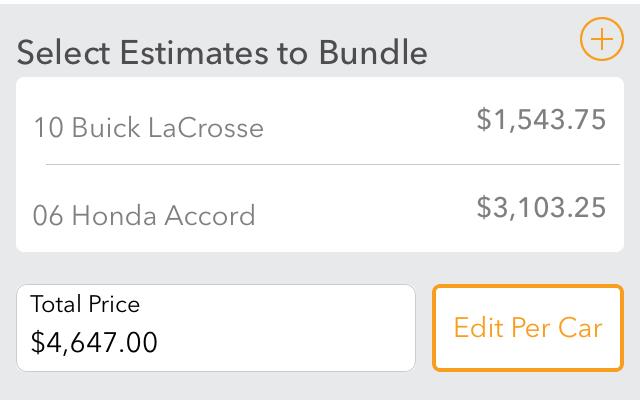 Flexible Quoting
You can quickly bundle multiple estimates into a single quote, allowing you to negotiate pricing per bundle or per vehicle. A super quick way to close the deal and make a sale.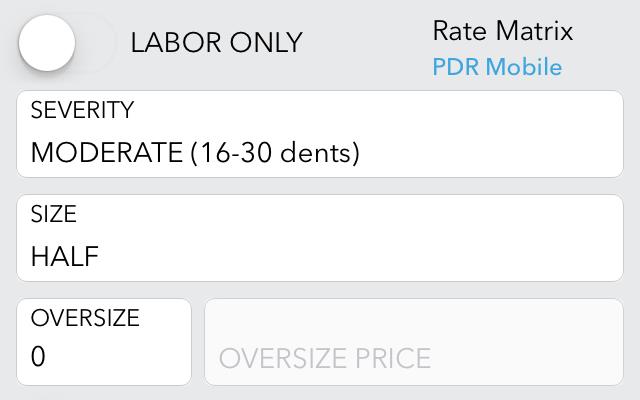 Robust Estimating
All in one page for estimating the severity and type of damage per panel. We make panel selection easy, by providing a vehicle specific panel grid based on the VIN decode or by the manually selected field.
Enterprise Plan Features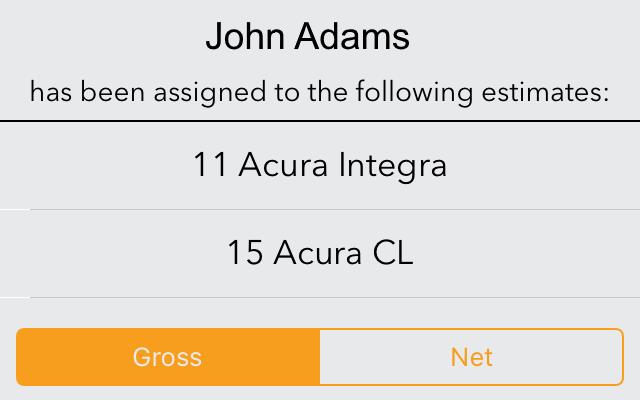 Assigning Work to Techs
Assigning a single tech to multiple jobs is super-fast with our multi-select feature. Once all the repair jobs have been assigned, select their commission structure. It's as simple as that.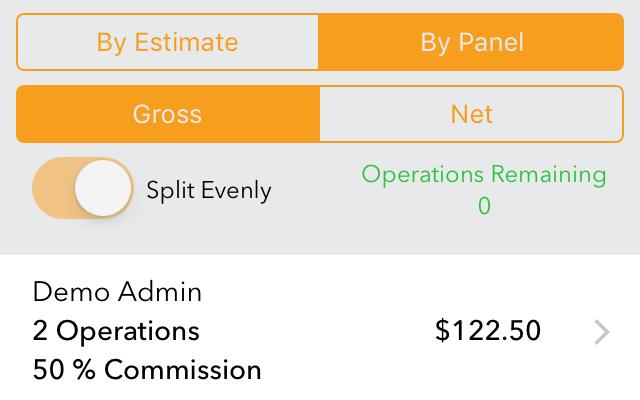 Managing Commissions
Assigning more than one technician to a single job is a snap. From the estimate page, multi-select the technicians being assigned to a job, then input the commission structure, and you're all set.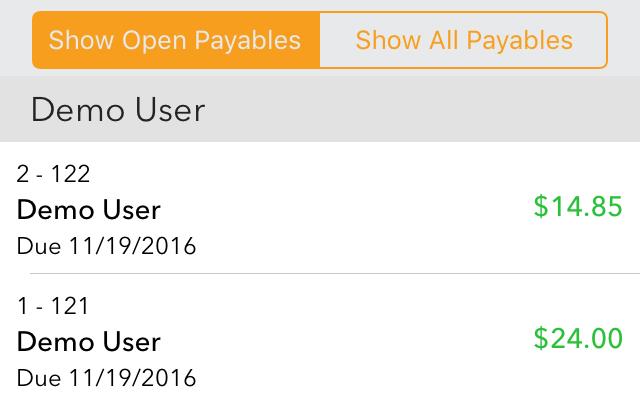 Keep Track of Tech Pay
With the payables feature you always know how much you owe your technicians. Never fear, if you make a mistake, we give you the ability to easily void and re-invoice. You are always 100% in control of your data.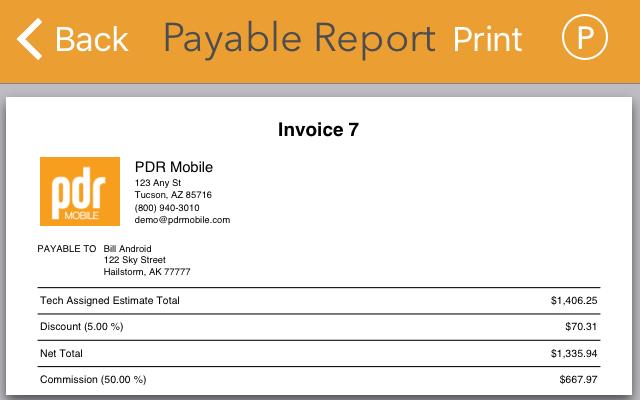 Commission Summary
You and your technicians will appreciate an invoice summary showing the calculated commission on every repair. Technicians will have access to their assigned repair invoices when they login to PDR Mobile. No more wasting time looking for paper and breaking out the calculator.