Intuitive Navigation and Dashboard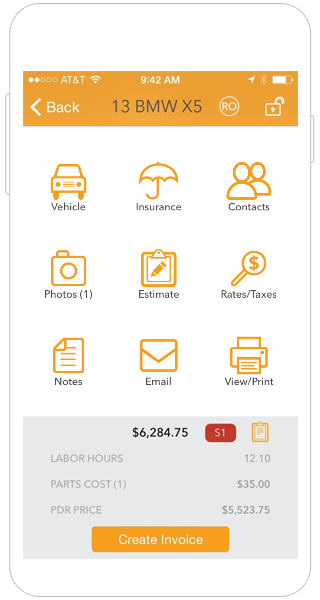 PDR Mobile provides users with efficient, elegant, intuitive navigation and menu options, allowing for ease of app use.
Pre-loaded and Customizable Rate Matrices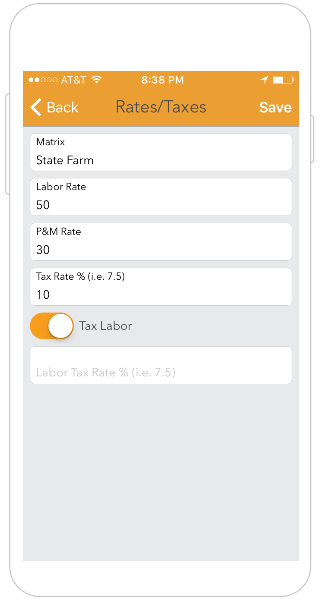 Rate matrices from major insurance carriers are pre-loaded, and you can customize your own rate matrix as well.
Bundle Estimates for Easy Quoting and Invoicing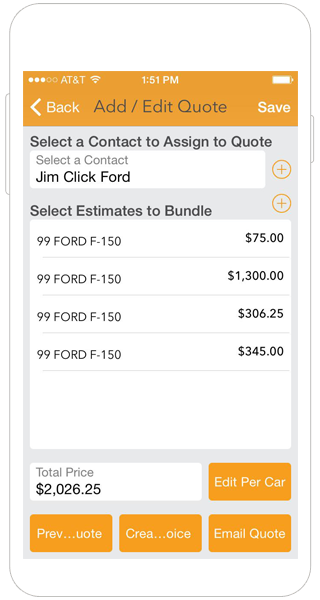 The quoting feature allows you to bundle multiple estimates into a single quote where you can manage pricing and create an invoice in seconds.